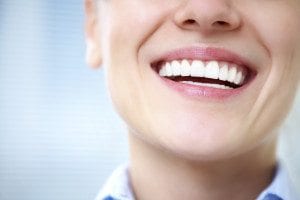 If you require wisdom tooth extraction, tooth replacement, or another dental surgery, The Maryland Center recommends that you work with an Oral and Maxillofacial Surgeon.
An Oral and Maxillofacial Surgeon offers advanced preparation and experience in various procedures that go beyond the day-to-day services of a general dentist. Your dentist will likely refer you to this type of provider for more complex treatments, such as dental implants and corrective jaw surgery.
Oral and Maxillofacial Surgeon Preparation
Oral Surgeons are dental specialists. They:
Train for surgical procedures in a hospital-based residency program for a minimum of four years.
Focus on the bone, skin, and muscle of the face, mouth, and jaw.
Learn alongside other medical residents in internal medicine, general surgery, and anesthesiology.
Take part in other specialty areas, including ear, nose and throat; plastic surgery; and emergency medicine.
This background gives Oral and Maxillofacial Surgeons the ability to diagnose and treat a host of functional and aesthetic conditions.
A High Level of Care
As part of their extensive training, Oral and Maxillofacial Surgeons gain expertise and experience in sedation. Many have one full year of anesthesia education, during which they learn how to manage its use in a host of procedures and how to administer it in a safe and effective way. This is especially important for longer oral surgery procedures.
As a patient, you should seek a high standard of care in case a complication occurs during your procedure. While surgeries such as dental implants have limited risk, Oral and Maxillofacial Surgeons are capable of evaluating and resolving concerns if they take place.
Professional Standards
At The Maryland Center, our doctors are members in and leaders of a variety of professional organizations, including the American Association of Oral and Maxillofacial Surgeons (AAOMS).
Groups such as these support specialized education and research. Fellows and members must follow rigorous continuing education requirements and submit to periodic anesthesia evaluations. Our participation ensures that we are conducting your care according to stringent national standards.
Choose a team of experienced Board Certified Oral and Maxillofacial Surgeons for your procedure. Contact your local office of The Maryland Center for Oral Surgery and Dental Implants.