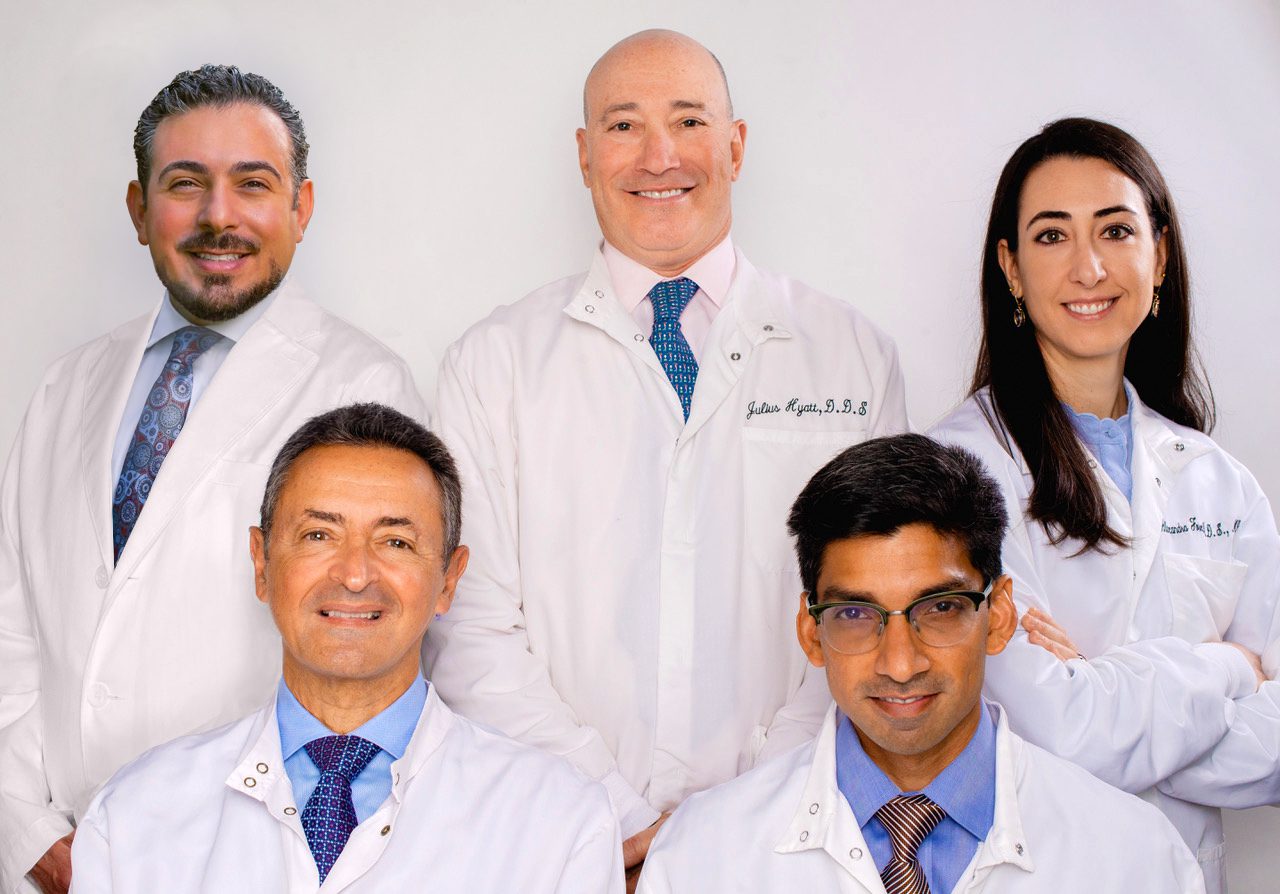 The Maryland Center for Oral Surgery and Dental Implants has a longstanding tradition of providing quality oral surgery care and dental implant treatment for families throughout the Greater Baltimore area. We are committed to a standard of excellence in quality surgical treatment and personalized care that has earned the trust of patients and our dental colleagues.
Credentials and Leadership in the Profession
Our surgeons are ADA recognized specialists in Oral and Maxillofacial Surgery, providing a full range of surgical procedures, including dental implant placement, removal of wisdom teeth, bone grafting, and corrective jaw surgery. The doctors are recognized as leaders in the profession, involved in researching new techniques, educating colleagues, and serving in prominent positions in various professional associations.
Experienced Dental Implant Surgeons
Our surgeons have extensive experience providing surgical dental implant procedures, including advanced techniques for bone grafting and complex implant reconstruction. The doctors are nationally recognized for their skill in this highly technical field.
Conveniently Located State-of-the Art Facilities
We have four offices, conveniently located in Hunt Valley, Owings Mills, Bel Air, and Towson. Each of these state-of-the-art surgical facilities has been designed to provide a safe and comfortable environment for our patients, equipped with the most advanced surgical and monitoring equipment available.
Advanced Technology
At The Maryland Center for Oral Surgery & Dental Implants, we strive to keep up with the newest and most advanced technologies in oral surgery and dental implants. Our use of digital impressions and radiography facilitates greater accuracy and precision when developing treatment plans for our patients.
The X-Guide with 3D Cone Beam imaging system is one technology that is revolutionizing the way dental implants are placed. This highly-advanced system uses digital images to create the most precise and accurate plans for dental implants, providing greater reliability for more predictable results.
We are excited about this state-of-the-art technology and its potential to benefit our patients who are considering dental implants. To learn more about how you can take advantage of this technology, contact us today!
Smile Complete
At The Maryland Center for Oral Surgery and Dental Implants, we understand that failing or missing teeth can negatively impact your quality of life, from compromising your ability to bite and chew to depriving you of your confident smile.
For patients who have lost multiple teeth or anticipate needing many teeth removed, we offer Smile Complete customized full-arch solutions. Each Smile Complete treatment option is designed to meet the individual needs of the patient with full arches of implant-supported replacement teeth that provide excellent functionality and esthetics. Smile Complete gives you a second chance at having a confident, healthy, natural-looking smile and the ability to eat comfortably.
" This is an outstanding practice – well managed, organized, warm, and very professional… " – Claudia H.