Our state-of-the-art surgical centers feature the latest innovative technology, including digital radiography and digital impressions.
3D Cone Beam Imaging
To support a higher level of patient care, our practice utilizes the i-CAT 3D cone beam imaging for diagnosis and treatment.
The 3D computer-generated scans provide an advanced and detailed look at existing teeth, bone, nerves, and tissue with three-dimensional and cross-sectional views, which provide critical diagnostic information that is not available with conventional dental x-rays.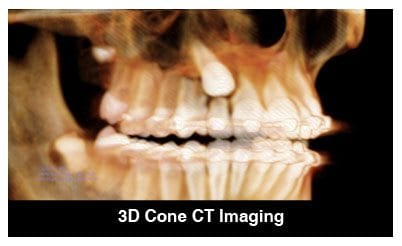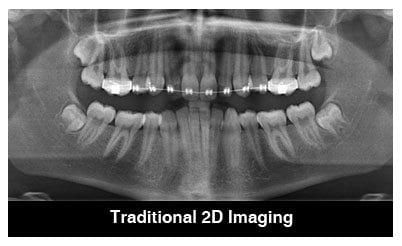 Your initial consultation is much more comprehensive with 3D images, which allows our Board Certified doctors to do the following:
Evaluate the quality, width, shape, and density of the bone where the dental implants will be placed.
Determine the proper treatment approach for each individual patient.
Determine the precise placement of implants, particularly in areas near critical anatomical structures, such as sinuses and nerves.
Select the correct style and size of the implants.
While the i-CAT gives the doctors information similar to that generated by a medical CT scan, the i-CAT has a radiation dose that is about 1/30th that of medical CT scans. The actual i-CAT scan time is only about 20-40 seconds and it takes the computer about one minute to build the images.
Digital Impressions
Our practice can now streamline your treatment sequence for dental implants and reduce the number of appointments necessary to complete the final restoration with new digital technology.
The iTtero Digital Impression System makes it possible to obtain highly accurate "virtual" impressions of your teeth, eliminating uncomfortable, goopy putty and tray impressions that cause gagging and discomfort for many patients.
Since we can take the digital impressions right after your implant is placed, you won't need a separate appointment with your restorative dentist for impressions. And the precision of this system also means fewer adjustments when it is time to seat your final restoration, which often results in a shorter appointment.
Contact us for more information on the advance technology we use to treat and diagnose our Baltimore patients or to schedule an appointment to visit any of our offices.