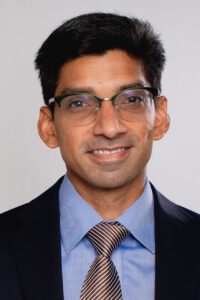 Dr. Selvaraj is a Board Certified Oral and Maxillofacial Surgeon. He received his Doctor of Dental Medicine degree at the Boston University School of Dental Medicine and completed his Oral and Maxillofacial Surgery residency at the University of Maryland Medical Center / Shock Trauma in Baltimore. He earned his first dental degree from Annamalai University Dental School in India.
Achievements
Dr. Selvaraj has extensive experience in oral cancer treatment and completed a post-doctoral research fellowship at NIDCR Oral Cancer Branch in Bethesda. He has published in the Journal of Cell Biology, and his many presentations include the American Association of Oral and Maxillofacial Surgeons Annual Meeting in 2012.
As part of his commitment to sharing his extensive skill and knowledge as a Baltimore Oral Surgeon, Dr. Selvaraj serves as a faculty member at the University of Maryland Dental School.