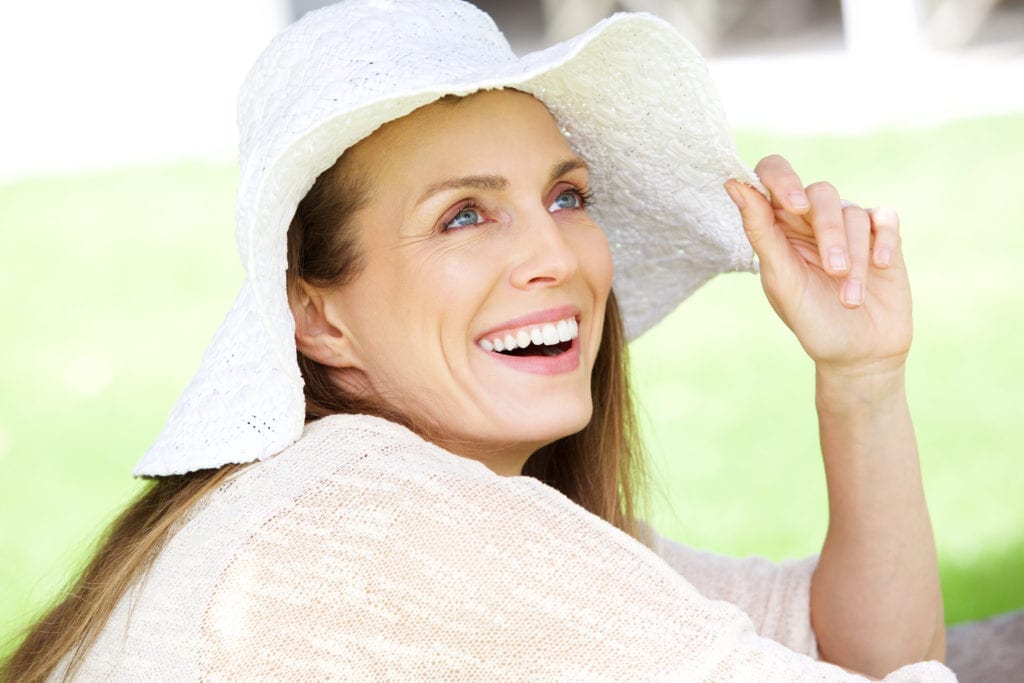 When it comes to getting dental implants, many Aberdeen residents have some preconceived notions about their tooth replacement options. And unfortunately, many of these beliefs about dental implants are false, causing some Aberdeen residents to avoid getting dental implants, when in reality they would greatly benefit from them. To help make sure you are fully informed about the benefits of dental implants, The Maryland Center for Oral Surgery and Dental Implants has prepared this blog post with the purpose of debunking 3 of the most common myths about dental implants.
Myth #1: Dental Implants Are Painful
Many Aberdeen residents avoid going to the dentist because they are afraid of the pain often associated with dental treatment. Throw in the term "oral surgery, " and they are running for the hills! The perceived amount of pain associated with getting dental implants is one of the most common reasons that Aberdeen residents avoid going to The Maryland Center for Oral Surgery and Dental Implants to replace their missing teeth.
However, the truth is that most Aberdeen residents who get dental implants find the process creates very little discomfort, and even remark that a tooth extraction is a more uncomfortable process. The Maryland Center for Oral Surgery and Dental Implants works hard to make dental implant surgery as comfortable as possible for Aberdeen patients.
First and foremost, the surgeons have such extensive experience with these procedures that they have developed specific surgical expertise that provides very little discomfort for patients. If you have high anxiety about surgery, you will be offered various sedation options to keep you relaxed and unaware of the oral surgery as it is taking place.
While you may experience some tenderness during the healing process, most Aberdeen dental implant patients remark that their dental implant surgery was not painful at all.
Myth #2: Dental Implants Provide the Same Benefits as a Bridge
Some Aberdeen dental patients believe that rather than going through the process of getting dental implants, they should just get a traditional tooth supported bridge because it is equally as beneficial. Unfortunately, that's not the case. Dental implants are the preferred method of tooth replacement for many reasons, including:
Bridges requires adjacent teeth to be drilled down and crowned in order to hold the replacement tooth in place;
Bridges do not replace the missing tooth root and therefore, they do not prevent the bone resorption that occurs when a tooth is lost or removed
Bridges do not have the high success rate of dental implants, which has been documented to be 95 to 98% over 40 years;
Bridges are more susceptible to breaking than dental implants; and
Bridges may need to be replaced over the years, whereas dental implants are designed to last a lifetime.
Myth 3#: Dental Implants Are Just Too Expensive
Many Aberdeen residents believe that dental implants are too expensive. The truth is, when it comes to tooth replacement options, they all cost a lot of money. However, since dental implants are designed to last a lifetime, they are a more cost effective treatment option long-term as opposed to bridges or dentures, which usually need to be replaced. In many cases, additional treatment is required when bridges and partials are replaced, which increases the replacement cost substantially.
How Can I Learn More About Dental Implants?
If you've heard more rumors about dental implants, but you're not sure what's true, the best thing you can do is talk to the oral surgeons of The Maryland Center for Oral Surgery and Dental Implants directly. During a consultation and oral examination, your oral surgeon will explain the dental implant process to you, answer any questions you have and prepare a personalized treatment plan for you.
To schedule an appointment today, contact our Aberdeen office at (410) 838-7301.