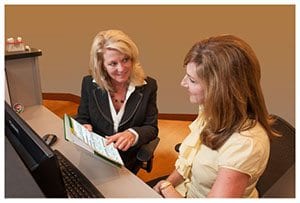 Our three offices are here to help you Monday through Friday from 8:00 am until 5:00 pm.
Please call the office that is most convenient to schedule your appointment.
Hunt Valley410-666-5225
Owings Mills410-363-7780
Bel Air410-838-7301
We strive to schedule appointments that are convenient to your schedule. We respect your time and make every effort to see you on time. Due to the nature of a surgical practice, we do see unscheduled emergencies throughout the day and we truly appreciate your understanding and patience in these situations.
So that we can maintain our schedule to accommodate all of our patients, we ask that you arrive 10-15 minutes prior to your appointment to complete all necessary paperwork.
If you are unable to keep an appointment, we ask that you kindly provide us with at least 24 hours notice. This courtesy on your part will make it possible to give your appointment to another patient.
Emergencies:
If you are in pain or have an oral surgery emergency, we will make every attempt to see you that day.
In the case of an emergency after hours, you can reach one of our surgeons by calling any of our office telephone numbers.